SATAKE・HotBalloon® Catheter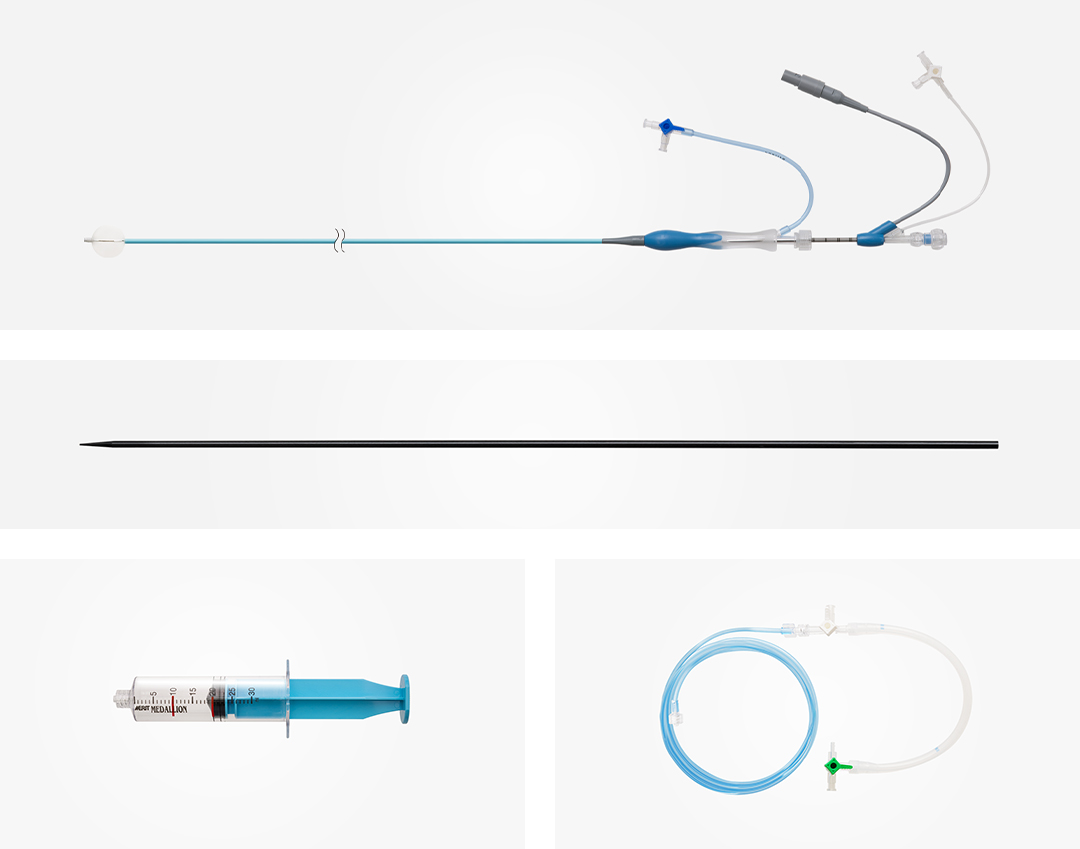 The SATAKE・HotBalloon® Catheter is a radiofrequency (RF) ablation catheter and is indicated for recurrent symptomatic paroxysmal atrial fibrillation.
The system is equipped with an RF generator with an agitation pump, which is connected to a mixing tube for transferring fluid flow oscillations to the catheter; a syringe for inflating/deflating a balloon; and a 16 Fr dilator for dilating the puncture site.
Components
Catheter
Accessories (mixing tube, syringe, 16 Fr dilator)
Size
Catheter
Effective Length
915 mm
Balloon Length
30 mm
Balloon Diameter
Recommended injection volume: 10 to 20 mL
With 10 mL injection: 26 mm
With 20 mL injection: 33 mm
16 Fr dilator
Effective Length
700 mm
Taper Length
25 mm
Outer Diameter
5.4 mm
SATAKE・HotBalloon® Generator

The SATAKE・HotBalloon® Generator is an RF generator for percutaneous cardiac catheter ablation for the treatment of tachyarrhythmia.
This RF generator delivers a maximum of 150W of RF energy to heat the fluid filling the balloon.
Furthermore, the fluid inside the balloon is agitated by fluid flow oscillations from a mixing pump attached to the RF generator to maintain a uniform temperature at the balloon surface.
Specifications
| | |
| --- | --- |
| Maximum RF Power | 150 W |
| RF Frequency | 1.8 MHz |
Front Panel

TRESWALTZ®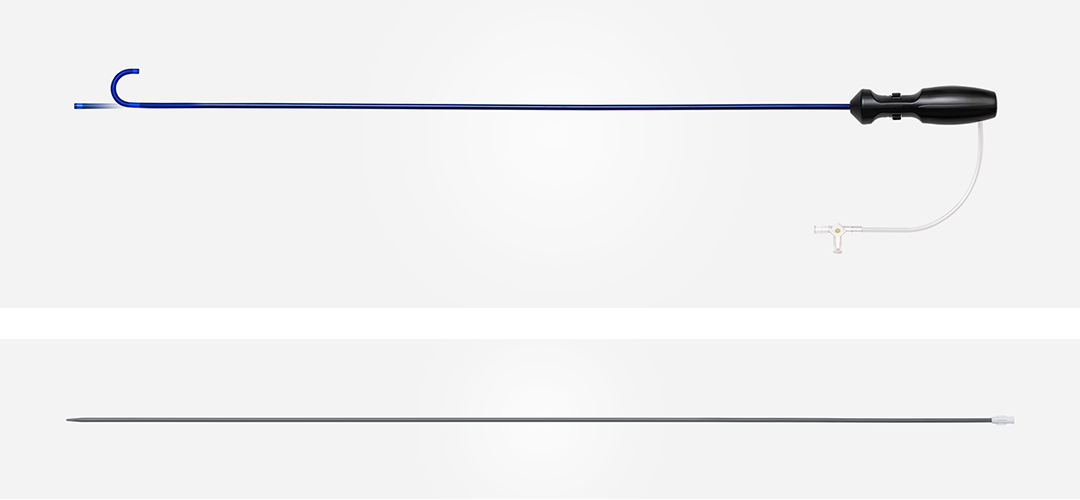 TRESWALTZ® is a deflectable guiding sheath used to percutaneously insert a cardiac catheter for diagnostic or therapeutic purposes into the atrium or ventricle.
TRESWALTZ® is designed to facilitate the placement of a cardiac catheter into the target position by operating the wheel on the handle whereby the far end of the catheter curves in one direction.
Components
Deflectable guiding sheath (sheath)
Dilator
Size
Sheath
Effective Length
69.2 cm
Inner Diameter
4.3 mm to 4.7 mm
Dilator
Effective Length
84.7 cm
Specifications of medical devices to be used in combination with TRESWALTZ®
| | |
| --- | --- |
| Guide wire | Outer diameter not to exceed 0.035 inches (0.89 mm) |
| Cardiac catheter | 7 Fr to 13 Fr |